Did you ever want to do a project but kept putting it off because you knew how much work it would be. Well that is what I did, I knew what I wanted to make for my craft area walls but I also knew it would be a lot of work. I finally desided to do it, I wanted to make some huge rosettes for my wall so I did...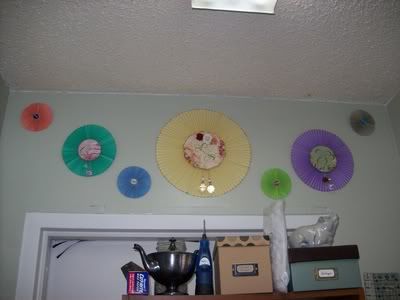 They were so fun to make but a lot of work never the less..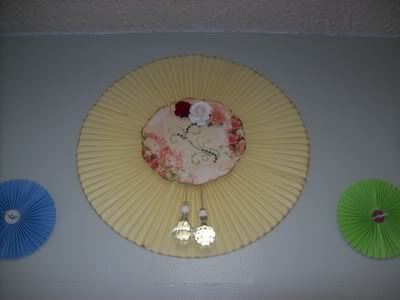 This one in the middle is 14" across.. it messured 6" x 48" I used bobbles, Wild orchid craft flowers
I also put bling in the centers of the larger ones. The smaller I used buttons in the centers.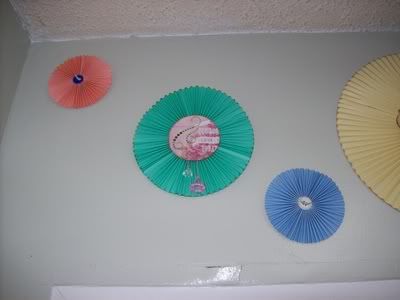 The small ones are 5" across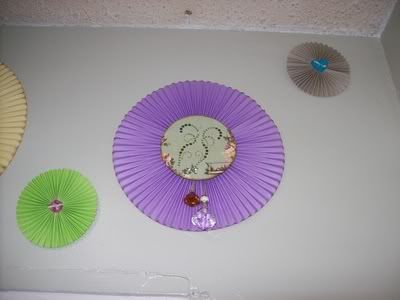 Thanks for looking..........Keep Crafting..........Terrie
Designed by Terrie © 2012 Onecraftycookie