Today I cleaned my little crafty corner that I call my craft space at the time lol. It looks much better. Then I made a couple things. They say if you store your Glossy Accents upside down it doesn't clog as bad, so I took a rount plastic empty tooth pick holder and decorated it to make it my glossy accent holder. I used paper from Black currant stack and a butterfly that came with my HELLO stamp. Stamped the butterfly (Love butterflies btw) cut it out, glittered it with some Martha Stewart amethyst and turquoise. Then I put paper around the plastic holder and put the butterfly on it to dress it up alittle and I love it.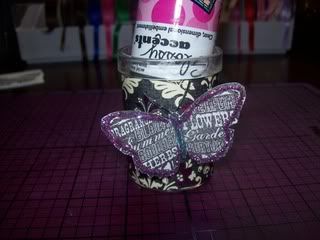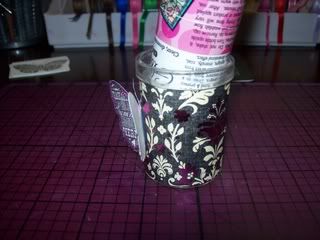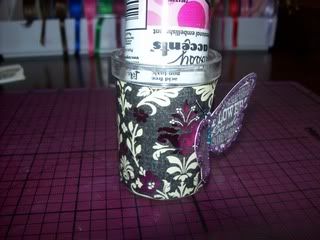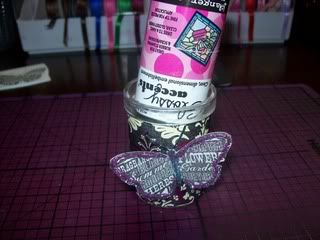 So that is it and I love it. The glossy accents fits just perfectly. I also made a flower.
That's really all I've done today ladies so Happy Crafting...