I sat down today and made this card.
"Friends Are Flowers"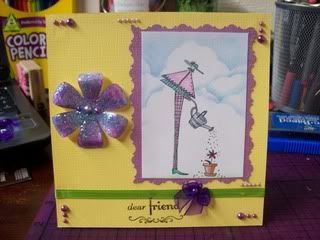 I had fun I think I'll make a few more lol. The flower on this is just a paper flower I used some ink on it then I used Glossy accents and glitter, with a couple purple pearls. Love it gotta make more.
Happy Crafting