After being offline for over a week I'm finually back YAH!! I really missed being able to come online and talk to my friends and family. Well we moved into our new place last week, I got all my painting done. Painted our new apartment Ocean Foam Green with a silky white trim. Painted the entryway white with Ocean Foam trim. I took a few pictures but not much yet. Will look so much better when we get some furnature to put in here, right now all we have is a couple little shelves, desk and bed. I also had a lot of time on my hands to craft, so this is what I made this week.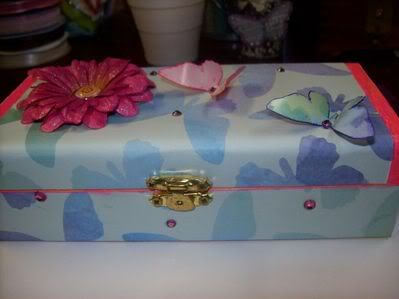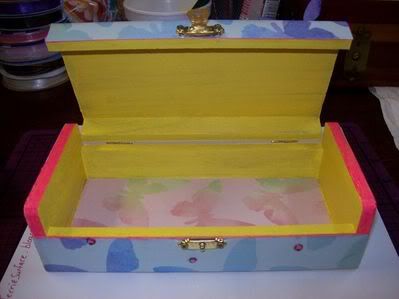 This is a little box I made for myself. Love butterflies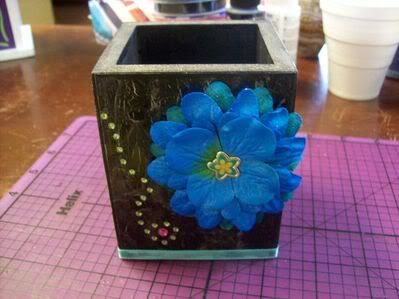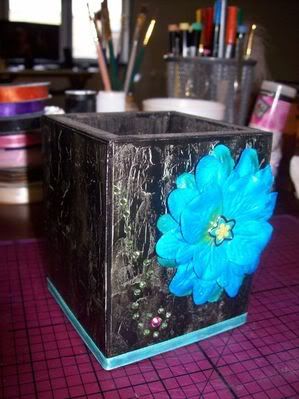 Pencil holder I made for a friend.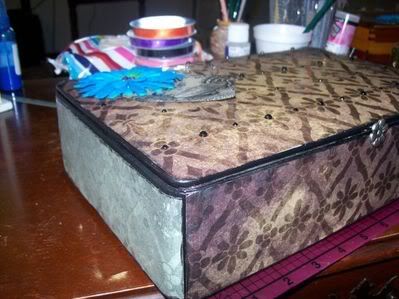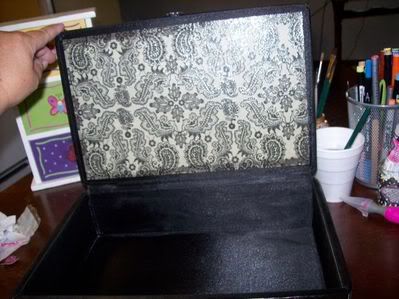 My friend gave Steve a old black box full of pens, pencils and markers for his office. She called it her magic box although I seen nothing magic about it, it wasn't in the best shape so I fixed it up for her. Covered it in Tattered Time paper and added a few black flat back crystals, it's shocking what a little patting, fabric and paper can do, now its magical. She loved it, and her pencil holder.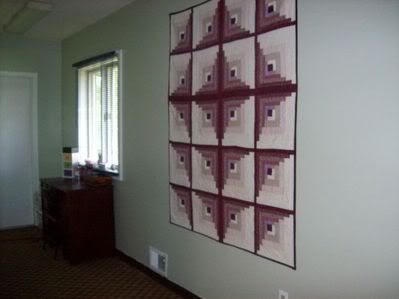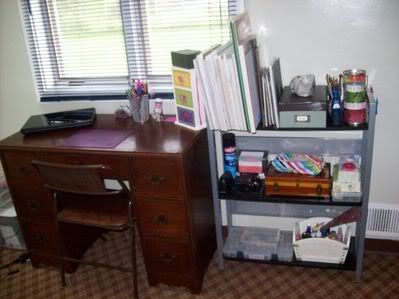 My little corner of creativity. This is where I now craft, by the back door there is a cozy little area it's about 5x7 and it's all mine. In a studio apartment that is huge to have a corner to yourself.
This is the bathroom which someday will be blue, closet, and my back door. On the wall behind my chair will someday be a shelf for all my rubber stamps, until then they are in plastic 12x12 cases. There is also wall space on the other side of my desk which will also have shelves and a table for my laptop. When I get it all done I will put some more pictures in here...
Happy Crafting...........Terrie