This is a altered journal I made yesterday I love the way it turned out, kinda a old meets new. I couldn't figure out how to put paper over it because of the way the book creases when it opens. Paper wouldn't have held up. So I decided to paint it, I used a red glitter paint as a bottom coat, weathered wood, and then black glitter paint on top. Anyway I hope you like it to.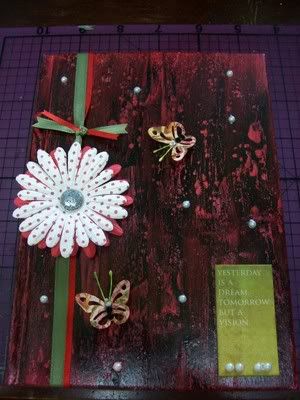 This is the journal.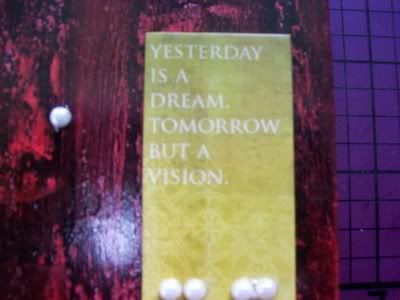 Sentiment..
I really love making these altered journals, actually any altered item.
Happy Crafting........Terrie