I love a good freebie, especially when it serves a purpose for me. I got this shelf from one of our renters she was just throwing it away. I thought I could use it for my paint and stuff. So I grabbed it. At first I thought about repainting it and then I thought nope I think I like it the way it is.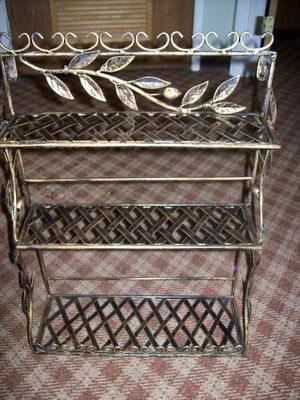 This is the shelf.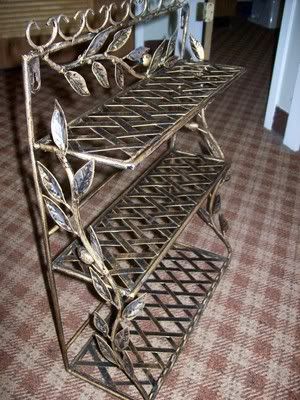 I decided I like the antique color of it.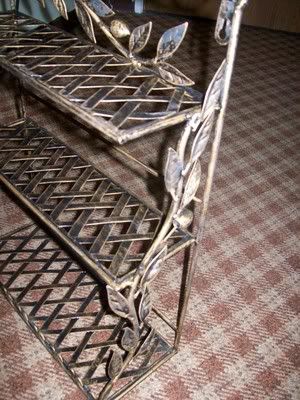 Not to bad for free.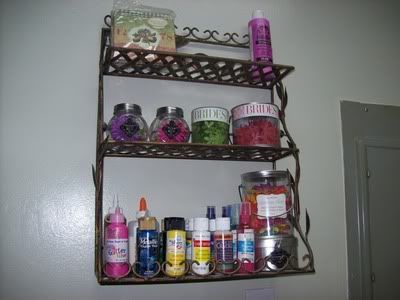 So this is what I did with it, it will hold flowers, glimmer mists and paint.
Happy Crafting............Terrie