These are a few things I made for a good friend of mine. First of all I made her a card and I really hope she likes it. I also made her a altered cigar box and a chunky charm to go in the box.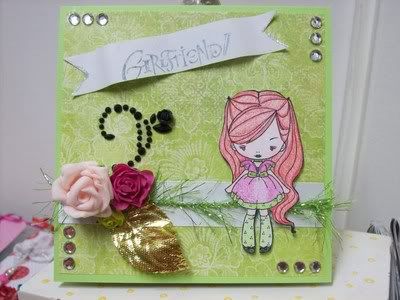 This is the card I made for her, I used a greeting farm stamp, roses, leaf, ribbon, fibers and bling to pull it all together.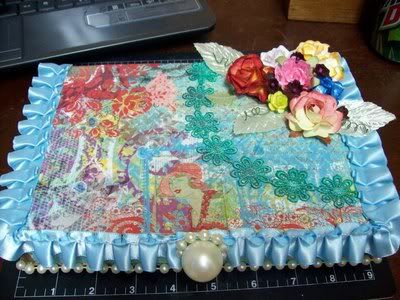 This is the altered cigar box. I love the way it turned out..
And this is the chunky charm I made. Hope you all love it as much as I do.
Keep Crafting...........Terrie