The other day Steve bought me this little shelf for $2 it was used and alittle abused. Well I started by picking out the paper I wanted on this project and of course I had to pick purple, since it is my favorite color. Then I grabbed my Mod Podge and started coving the shelves in it and put down my paper..I used Wild Orchid Craft flowers on the top along with a croched flower. I used my Martha Stewart butterfly punch to make the butterlfies. Also some ribbon to decorate it.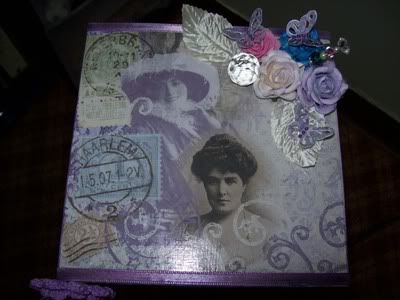 This is the top of the shelf just came out beautiful.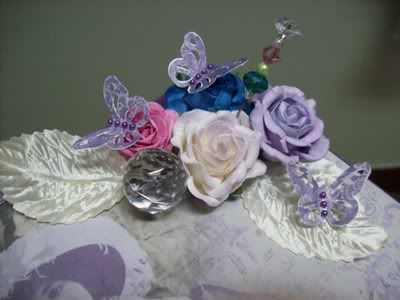 Love the wild orchid craft flowers along with the butterflies.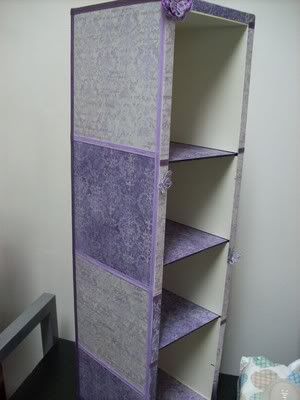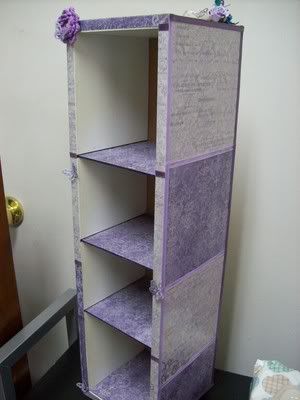 Love my shelf I put marbles on the bottom as feet so if I put it on the floor it will slide easily if I end up having to move it closer to my desk. Or it can sit on a shelf or table it's small enough to do that.
Thanks for look and I hope you liked it. I had so much fun making it. Any questions just ask..
Keep Craftying.............Terrie