I finally did my very first layout and I dedicted it to my parents who were the most in love couple I'd ever known in my life time. They were married on March 12th, 1955 and were just as in love the day they passed. My mom passed away January 19th, 1996 and my dad passed on March 23rd, 1997. So this layout is dedicated to them.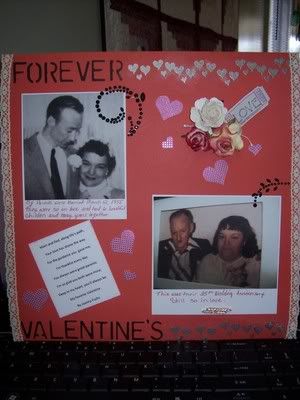 This is the layout and the picture on the left is their wedding picture and my dad can't take his eyes off my mom. The picture to the right is on their 25th Anniversary. I did have a picture on their 40th but I could not find it. They were together until the day my mom passed. As a teenager I use to laugh at them. I'd be sitting on the sofa watching tv and my mom would walk by my dad as he sat at the table reading his paper and he'd smack her on the butt, she'd turn around and say "Russell". As if to warn him that I was right there. Made me giggle, I loved how they loved each other.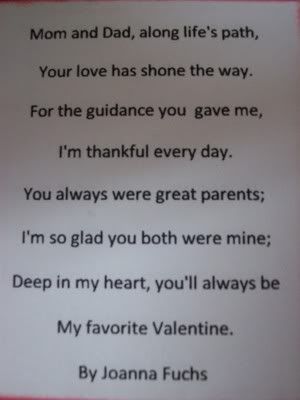 This is the poem I put on the layout. When I first read it I thought of them. Not because its writen for parents but because it reminded me of my parents. They gave me guidance and they were great parents. I hope you all like my layout.
Keep Crafting...........Terrie