Here are two new cards I made yesterday. Hope my girlfriend will love them.
This is a card I made for a card and tag swap next month. Love that little greeting farm stamp.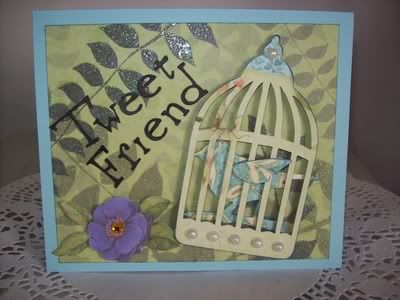 I also made this card for her just for the fun of it. This is the first time I've used a bird and cage die, I got these from Lilly when I won her giveaway.
Keep Crafting...........Terrie